Meet the Team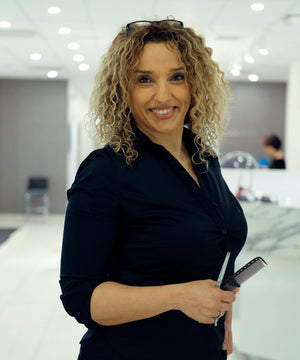 Fariba
Owner, Senior Stylist
With over 25 years of experience as a hairstylist and beauty salon owner, Fariba is the founder and owner of Sassy Hair. Her career as a hair stylist began at a young age, when she attended beauty school in Tehran. From there she went on to complete a two year apprenticeship in a well known beauty salon. Through out her professional career, Fariba has completed various beauty training courses and obtained certifications from organizations in Canada, Iran, and Sweden.

Fariba is sensitive to personalizing each clients cut and/or colour to complement their lifestyle, individuality, and personal taste. To her, there is no privilege bigger then empowering her clients with sassy hair.
Margaret
Senior Stylist
It has been said that doing what you love should not feel like work, and to me it doesn't, instead it's a form of relaxation. I take great pride and pleasure in treating my customers with care and create for them something unique and special. I love what I do and I feel privileged to be able to share my passion for hair and beauty with my clients. I first started hairdressing back in Europe (Hungary) in 1990. My family and I moved to Canada in 1997 and I have continued to work as a hair stylist and further my knowledge and expertise to this day. I color, style and cut hair, and I always put my heart into making every one of my customers feel welcome, heard and beautiful..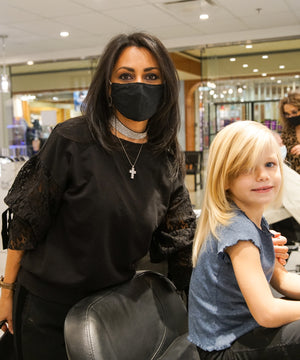 Zara
Senior Stylist
Zara joined the team at Sassy Hair in 2013. She brought along her dynamic and creative experience in hair design and make up artistry. She loves working with each client-discussing their ideas and advising them based on her professional experience. She brings a fun and positive personality to the team at Sassy Hair. Zara takes great pride in treating each of her customers with great care.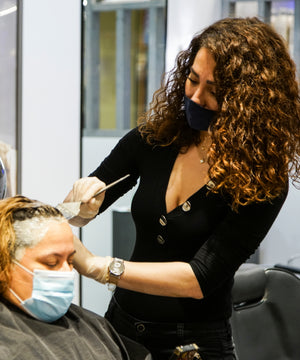 Elli
Stylist, Make-up Artist
Elli (Elham) joined Sassy Hair in 2018 as a hairstylist and make-up artist. Her beauty experience extends over 10 years and includes training and experience in Canada, Iran, and Kuwait. Her main goal and reason for becoming a stylist is making people feel wonderful about their hair! She loves to work closely with each of her clients to create their dream hair style..
We are currently looking for a Senior Hairstylist (full-time) and a Receptionist (part-time). If you are interested in joining the Sassy Hair team, please send your resume to info.sassyhair@gmail.com